Ecommerce Website Design & Ecommerce Belfast Solutions
We understand the value and power of ecommerce and digital marketing. We know that ecommerce website design can drive buying decisions. Let our, digital marketing, ecommerce agency show you how!
A positive ecommerce store experience involves delivering a frictionless shopping trip. Ecommerce solutions focus on providing functionality for you and your shoppers through easy navigation, simplified payment systems, integration with third-party vendors, and automated product and customer management. With a custom-built ecommerce website, your customers will shop again and again, and they'll recommend your store to their friends and family, too.
You can really move your business forward and ahead of the competition when you choose the best e commerce platform that is fuelled with the right tools and techniques and created by our ecommerce experts.
Bespoke eCommerce Belfast Websites – An eCommerce Northern Ireland Design Company
Fully functional eCommerce Web Design
Several years ago, we partnered with one of the world's most popular ecommerce agency development companies. Ecommerce platforms are built with open-source technology, meaning you get a flexible, scalable solution. With Vudu you control the look, content, and functionality of your ecommerce design.
Whether you are launching your ecommerce business, or want to refresh your existing website, our ecommerce experts and developers will create a bespoke ecommerce site to reach your sales goals. Our fully functional ecommerce design gives you a site that is attractive, fast, easy-to-navigate, and smart.
The E-Commerce Platform That Grows with Your Business
As more customers use your ecommerce service, your store will be able to handle the increased traffic without any slowdown in the shopping experience. You'll also have access to features to showcase and drive sales of your products such as cross-selling and upselling, and sorting capabilities by colour, size, price, and season.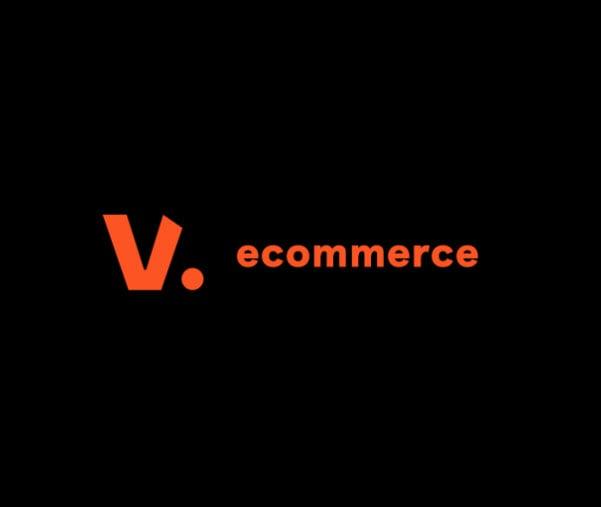 The World's Most Flexible E-Commerce Platform
What makes Vudu ecommerce websites a leading provider of successful ecommerce solutions? First, open-source technology means you have design flexibility and security, two essential aspects of a successful ecommerce store. Second, the popularity of creates a large support community of users. Third, our e commerce platform is rated one of the best for mobile friendliness. And lastly, scalability means you can expand features cost-effectively within one store or across multiple stores.
One Step Checkout
For your customers, checking out can be the most complicated part of ordering online. Some sites require customers to create an account, fill out multiple pages, provide credit card information too early, or take a detour to fill out a shipping address. OneStepCheckout helps you minimize abandoned baskets and closed browsers and helps your customers place their orders with ease. Our goal is to deliver a simplified checkout process for customers that generates an immediate increase in sales for your store; and One Step Checkout does it!
Conversion Architecture
Conversion architecture is an element of website development that helps build an easy-to-navigate ecommerce site. We reduce customer confusion by using conversion architecture best practices for web design, navigation, logical site organisation, and appropriately placed calls to action (such as 'contact us now' or 'submit this online enquiry form'). Our team gathers a thorough understanding of your target customers, their wants, and desires. Once we have this information, we can create a customer-focused website that caters to your prospective leads and ensures higher conversions.
Third Party Integration
Another advantage of building an ecommerce platform with Vudu is its seamless integration with third-party selling platforms such as Amazon and eBay. Your customers already know and love these trustworthy brands; hence integration with these tools will give you even more selling power. Integration extends beyond shopping ecommerce platforms. You can integrate your FedEx or Royal Mail accounts and easily link to your social media digital marketing efforts on Facebook, Twitter, or YouTube. You can also add payment gateways to your website like PayPal, WorldPay, and Google Checkout.
Better Customer Insights
Every customer wants a shopping experience tailor-made for them. With Magento for example, you'll have insights that answer key questions: What makes customers abandon online store shopping baskets? How do you know when to upsell? How do you get your promotional offers out there? We'll be able to tell you what makes your customers tick and explain which campaigns, channels, and devices are driving purchases. We'll combine purchase information with and our years of experience with ecommerce development to provide you with a website that delivers a robust level of conversions.
Experience the Power of our Ecommerce Agency
As a top-rated ecommerce agency, our ecommerce experts understand how to create a successful online store experience for your customers and you. But our partnership doesn't end when your online store launches, and your first customer checks out. Our bespoke ecommerce development team understands all aspects of ecommerce with knowledge and expertise that goes beyond website design and development. We continue to support you after your ecommerce website design goes live by monitoring performance and offering counsel and suggestions to improve results.
We know you have a choice when selecting your ecommerce development company. We have the talent, experience, technology, and proven processes to help you succeed. Our ecommerce experts are a creative and friendly team, ready to talk to you about your goals and challenges. We'll listen to your challenges and recommend a plan that works for you. Your business situation is unique, and we design our bespoke solutions to meet your specific needs. Are you just starting your ecommerce online store? We can help. Are you looking for an ecommerce site refresh to improve conversions and increase your bottom line? We can help with that, too.
But don't take our word for it. Check out some of our work here. We're proud of our web design efforts and we're driven to help you build your business. We have a track record that shows our ecommerce agency clients get results by partnering with us. Let us show you what we can do for you!