Internal links lead users and search engines from one page to another on the same domain.
And it is possible to improve your SEO rankings without external help using them.
Depending on their use on the webpage, they can be of two types:
Contextual Links

: Links put in the text of the content.

Navigation Links

: Links to sections like menu, feed, contact, about, etc.
Regular practice of internal linking:
Improves your site's indexing

Enhances user experience

Improves the number of page views per session

Decreases the bounce rate

Boosts your organic traffic

Improves your click-through rate (CTR)
Also, you hold the key to internal links from the beginning to the end - the quality of the landing page, location, relevance, etc.
So, missing out on adding them or making internal linking mistakes can be a costly affair.
Here I have 10 best internal linking practices to follow for best SEO results:
Create Crawler Friendly Site Structure

Remember What To & Not To Link

Add Contextual Internal Links

Link Important Pages In Navigation

Master The Anchoring

Get No-follow Internal Links Indexed

Direct Internal Links From Traffic Pages To Conversion Pages

Link To Your Images

Link To Orphan Webpages

Mend Broken Links
But before we go into the details, analyze your site's SEO performance using a free website analyzer tool.
Enter the URL and it will give you a quick snapshot of its SEO health, including Page Links.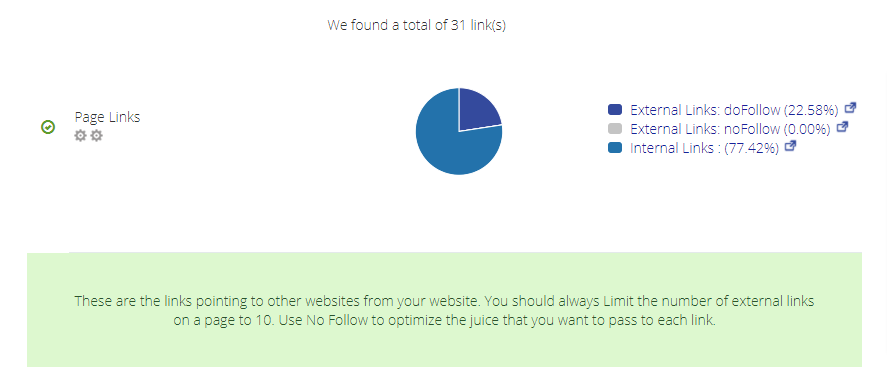 If there are any issues, you can go through the suggestions and optimize them.
When everything is on-point, start with the internal linking best practices:
1. Create Crawler Friendly Link Structure
The link structure of your website helps both crawlers and users navigate through the site.
Remember this fact: Trouble the crawler, lose your SEO ranking.
Therefore, you must have a hierarchical link structure. It allows the crawler to move back and forth in an intentional manner without missing any link.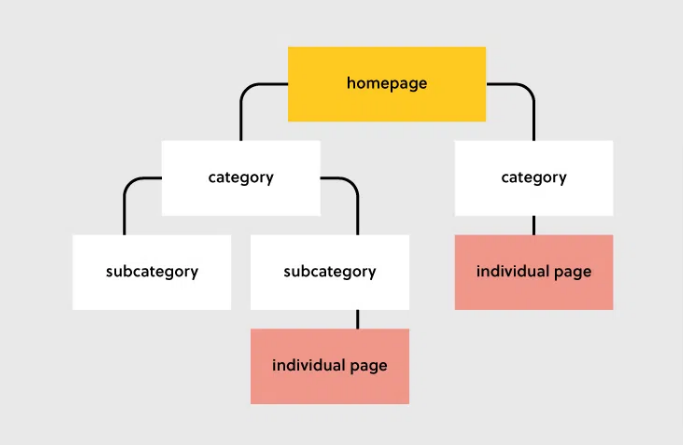 Let me illustrate by an example: If your website provides SEO services, then your homepage links to a category - pricing.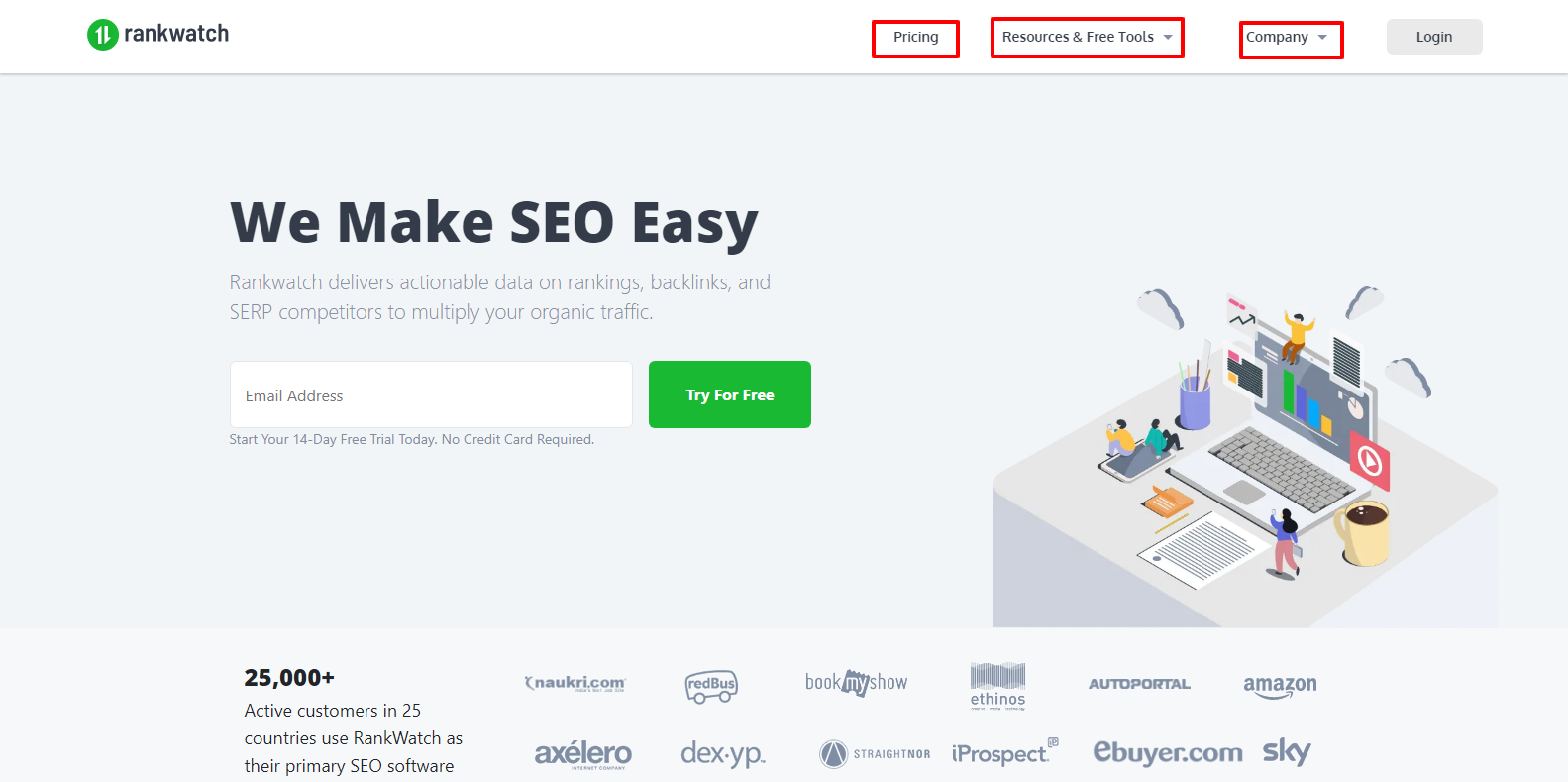 The pricing category links to sub-category of the price of different plans with their features.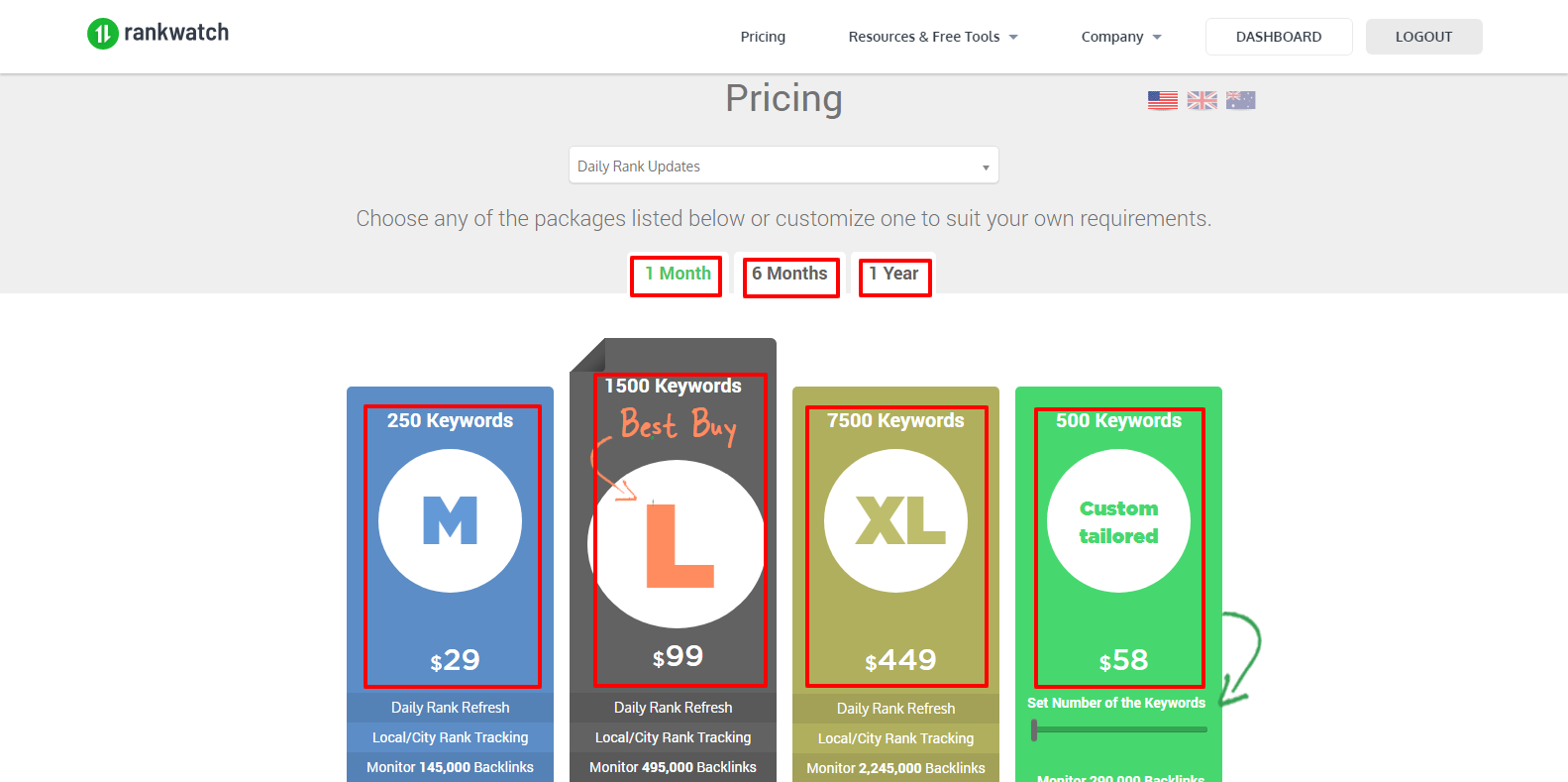 As you can see, the sub-categories (in red rectangles) - M, L, XL, Custom, are linked to the Pricing category.
Also, the category Pricing is linked to other categories - Resource & Freetools and Company.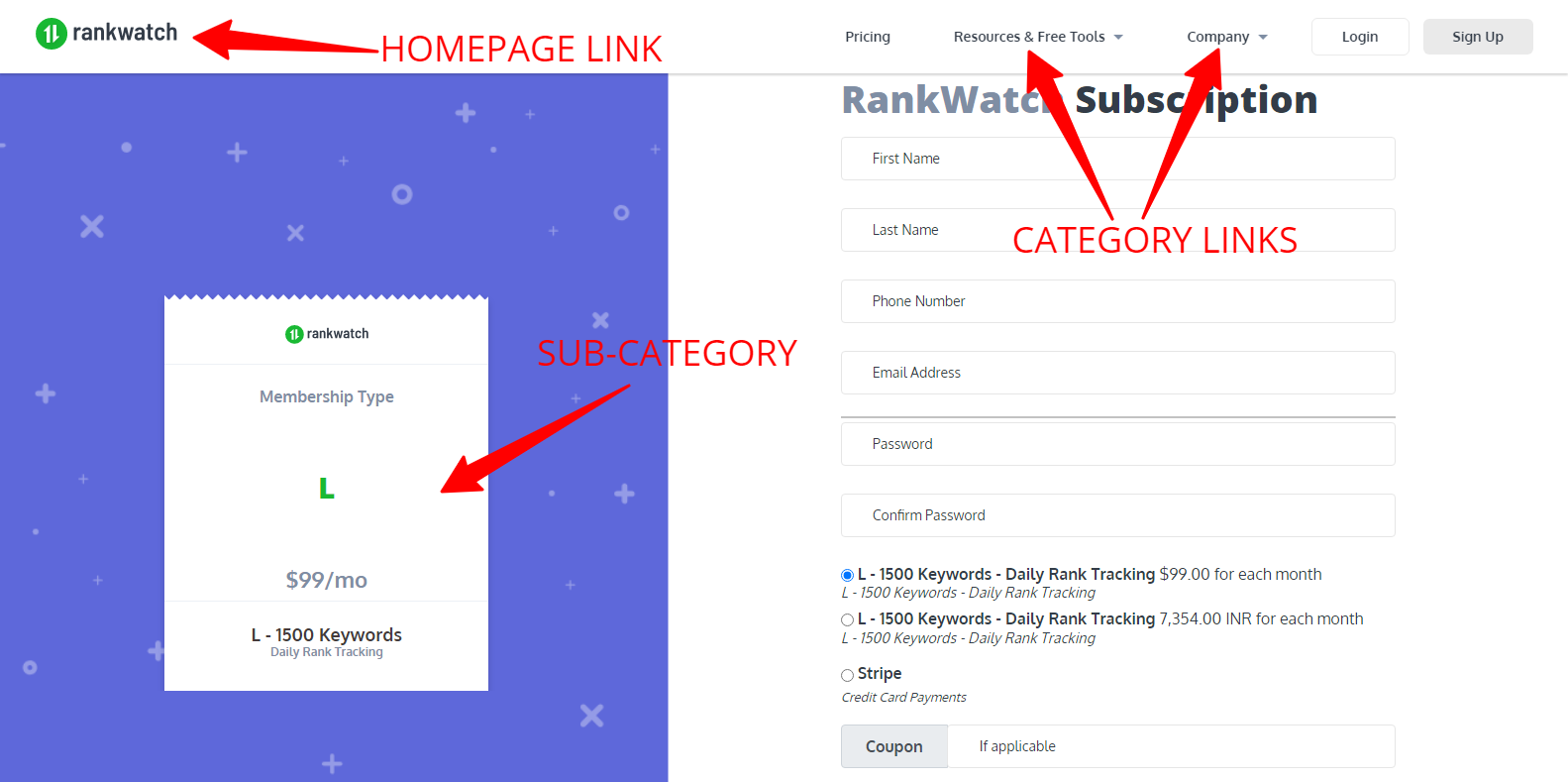 The above image shows logical internal link structure.
Here are some brownie tips for you:
Create a logical URL structure

Link homepage to far navigated pages

Limit your depth of navigation structure as it wastes the

crawling budget

Use HTML or CSS for structuring your navigation
When you implement these tips, you avail the following benefits:
Improved crawler reading

Improved authority of internal pages

Enhanced user experience
But don't hurry. While internal linking, you must focus on what to and not link.
2. Remember What To & Not To Link
Your planning should be two-directional while internal linking.
What to link:

New pages from existing ones:

It helps search engines index the contents of new pages faster.

Most important pages:

It improves the content's authority.

Relevant blogs:

It increases the content's traffic and usability.
What Not to link:

Unimportant pages:

They are non-valuable and eat up the page's quality.

Multiple versions of webpages:

They create duplicate content issues.

Broken or redundant pages:

They hamper your content's credibility.
With this practice, you will know what are the favourable and unfavourable internal links for your content.
Now, let's dive into the contextual internal links.
3. Add Contextual Internal Links
When you link different articles related to a topic with each other in their respective texts, it is known as contextual internal linking.
It is an important internal linking practice because:
Internal links matter more in text than in headers, footers and sidebars

It adds value and information to the text
For example, you have an article titled "Guide to Blogging".
You shall link this main article to other articles with topics, like "5 Best Blogging Practices", "Problems Faced While Blogging", "Techniques to Become Freelance Blogger", etc.
This will make the search engines rank "Guide to Blogging" above other shorter articles. Hence, it will improve your ranking in SERPs.
When you plan to add contextual links in your article, remember these tips:
Link main blog in other related blog posts' content

Mark the links to open in the new tab

Avoid unrelated internal links

Put keywords around the contextual links in the text
That's easy, isn't it? Let's know a bit in detail about the navigational links.
4. Enrich Your Page's Navigation
Navigational links allow the user to explore relevant pages from a page. But, you should do it only for those pages that are important to your business.
Just like Amazon has done for its users: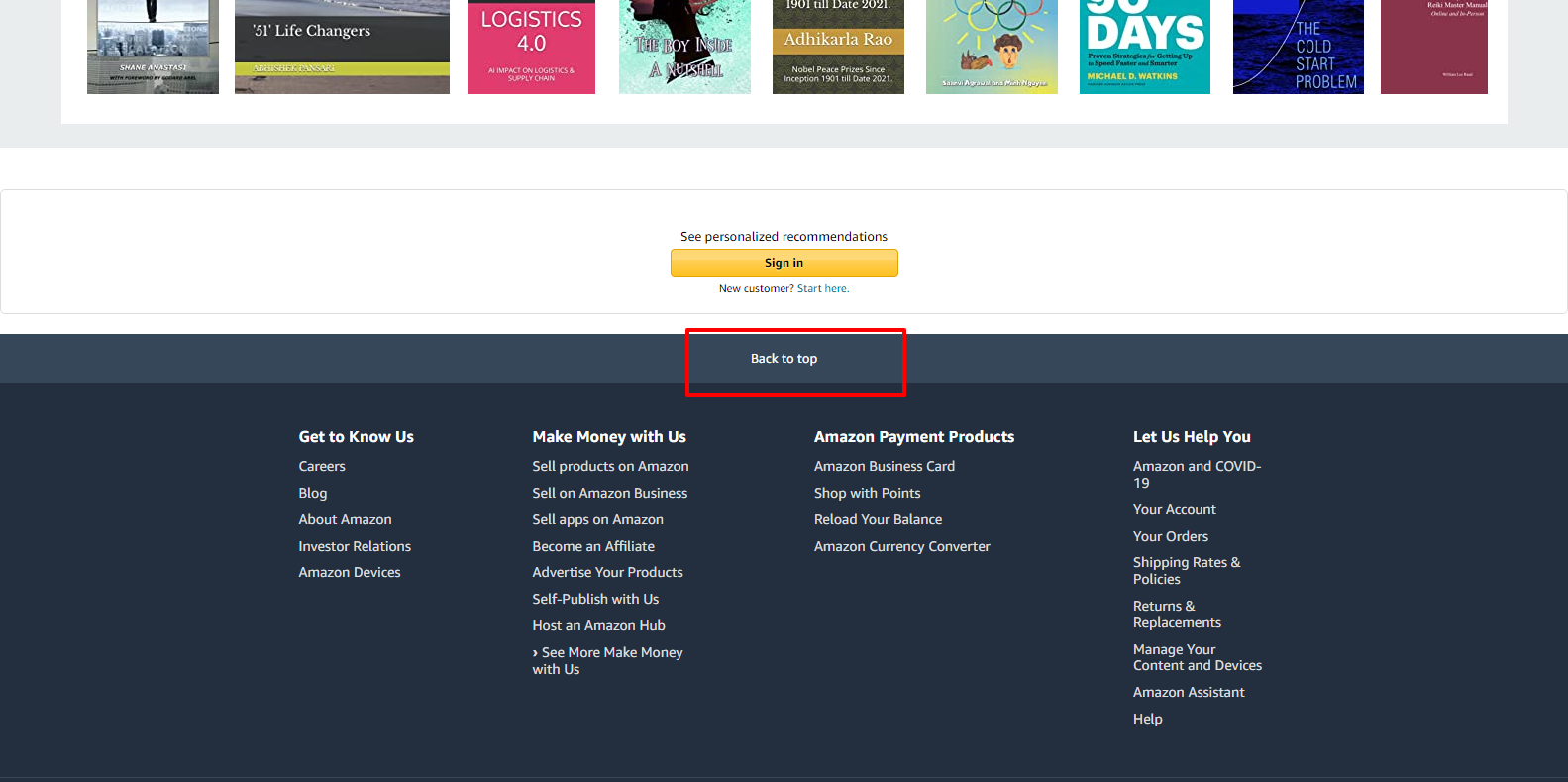 They have given a "Back to top" navigation link for a seamless user experience.
Besides, all the links provided in the footer are relevant and valuable for the users.
Similarly, you can provide navigational links on your websites.
By doing so, you will enjoy the following benefits:
Increase your content's authoritativeness

Improve the link value of the page

Strengthen your content for the search engines
Next, you must work on mastering the anchor texts.
5. Master The Anchoring
The anchoring practice involves both the link text and its ways. You need to hyperlink the text to make it an anchor text.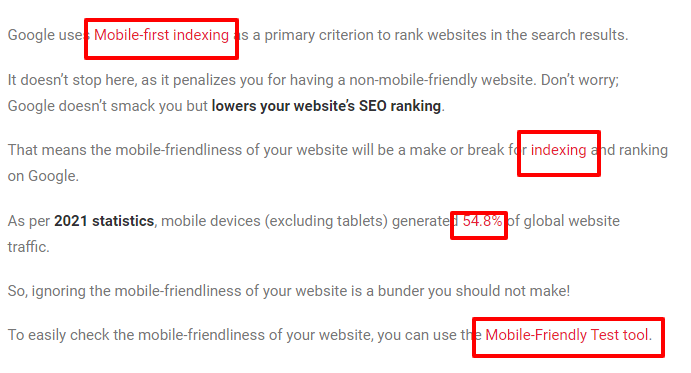 But deciding the anchor text and the page it would lead to, can be tricky.
Here are certain best practices you must follow:
Keep the text closely relevant to the hyperlink attached to it

Use different texts to link different pages to match the

search intent

Use target keywords in the anchor text to improve the

indexing process

Avoid keyword stuffing to escape the search engine's penalty
Great! You have mastered the anchoring.
There can be certain internal links you don't want the search engines to follow. Here's how it's done.
6. NoIndex + NoFollow Internal Links
Certain internal links are unimportant to spend the crawler's budget for.
For this purpose, You should tag those links as Nofollow and NoIndex, respectively.
Before this, find out if you have any nofollow or noindex meta tags on your webpage using a Meta Tag Checker tool.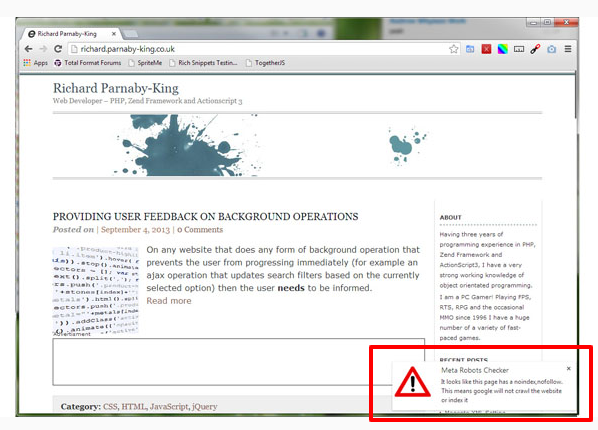 The Nofollow tag means that search engines' crawlers shouldn't follow the links on that page.
And, the Noindex tag means that the search engines won't index the webpage, and it won't be shown in the SERPs.
You can do so using the robots meta tag in your webpage's header:
<meta name="robots" content="[VALUE1,VALUE2]">
VALUE1 and VALUE2 are set to index, followed by default.
It means the search engines would:
Index the page

Follow and crawl the links on the page
Also, VALUE1 and VALUE2 can be set to noindex, nofollow or another combination like index, nofollow.
It would imply that the search engines:
Index the page

Don't follow or crawl the links present on the page
For example, websites with 'thank you pages' or login pages' mark them as Noindex but Follow.
But, if you have links of 'SEO guide books' to Flipkart, which are useful to users, you can mark them as Index and NoFollow.
Here are some pro tips to follow:
You must NoIndex + NoFollow some links to save the link value

You should use fewer relevant links on a page than Nofollowing many
Now here comes another important practice of internal linking.
7. Direct Internal Links From Traffic Pages To Conversion Pages
The basic purpose of your content is to get you business. So, you should try your best to convert visitors to customers.
One of the ways to achieve it is by directing internal links from traffic pages to conversion pages on your website.
Let's understand it with an example:
A 1mg blog - "Why Needle Length Matters", links (in red rectangle) its needle product in the article.

They want their readers to check out the product. And if they wish, buy it.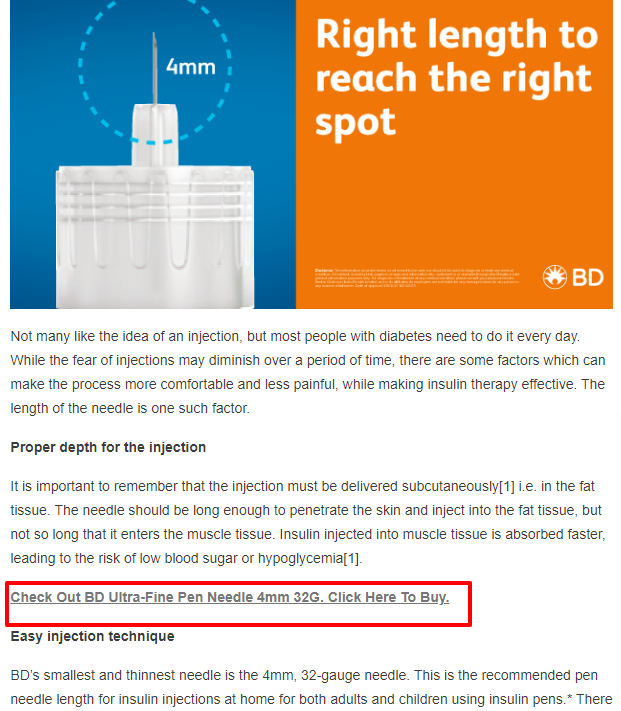 In this way, they are tapping into potential buyers. Well, now you have also learned to get sales from internal linking.
You should also use image links to drive traffic to your content.
8. Link To Your Images
The way hyperlink is to anchor text, the image link is to alt text. For this, you must add alt attributes to every image in your content.
It's a simple practice. Just follow these steps:
Right-click the image

Click on the alt text option

Add a short and precise image title in the title bar

Describe the image in a detailed manner in the alt text box
And it's done.
It provides certain benefits:
Better indexing by search engines

Improves page authority

Describes the image to the user if it's not loading

Shows your images in an Image search of search engines
After this, let me tell you how to save orphan web pages.
9. Link To Orphan Webpages
Search engines use both sitemaps and links to crawl any webpage. And even unlinked pages are listed in sitemaps.
So, it is easy for search engines to find unlinked pages, but not for users.
These pages are known as orphan pages.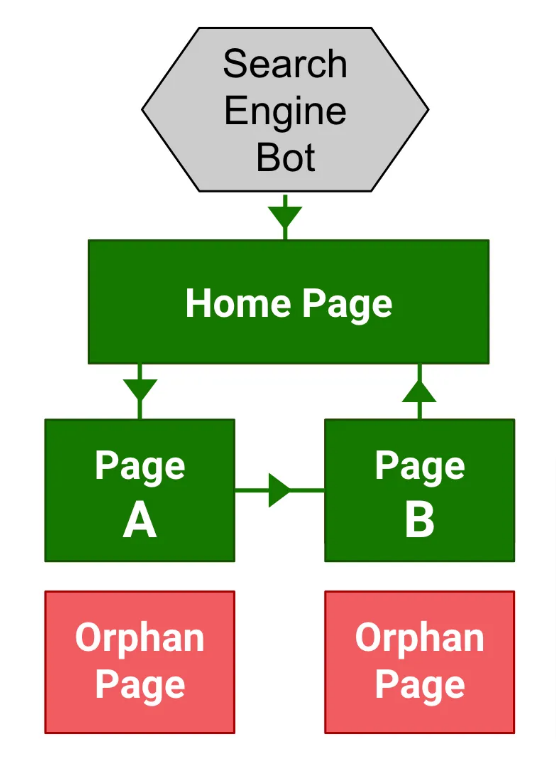 You can opt for either of the two ways to address this:
Link to them in your content, if missed by accident

Remove those pages altogether if they've expired or show an error
This way, you can adopt orphan pages in your content.
Lastly, find and fix the broken links present on your website.
10. Mend Broken Links
Often, some pages are permanently deleted or moved to new URLs.
If these pages are linked to your content, users and crawlers might have trouble accessing them.
Such links in your content are known as broken links and should be fixed as soon as noticed.
In short, you should always update your content with only working internal links.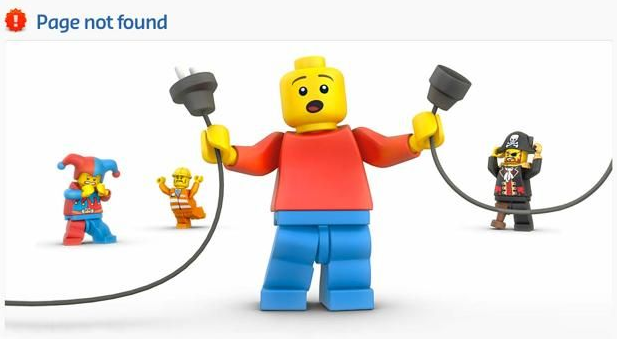 You can find broken internal links to your website using Google's Broken Link Checker.
But, as it is rightly said, " Life is too short to stay broke."
So, fix your broken internal links through these practices:
Reinstate the broken link if deleted by accident or obsolete

Redirect to other relevant links on your website

Remove unrepairable error links
With that, you are well-equipped with the best internal linking practices to boost your website's SEO.
Conclusion
Many SEO factors come into play when you wish to achieve high search rankings. You need to optimize your website for all of them for the best results.
Internal linking is one of the key factors that influence your rankings and shouldn't be ignored.
With the best practices mentioned above, you can do it easily.